Katun North America Introduces Toner, Drum Units and Parts
Includes Products for use in Konica Minolta, Ricoh and Toshiba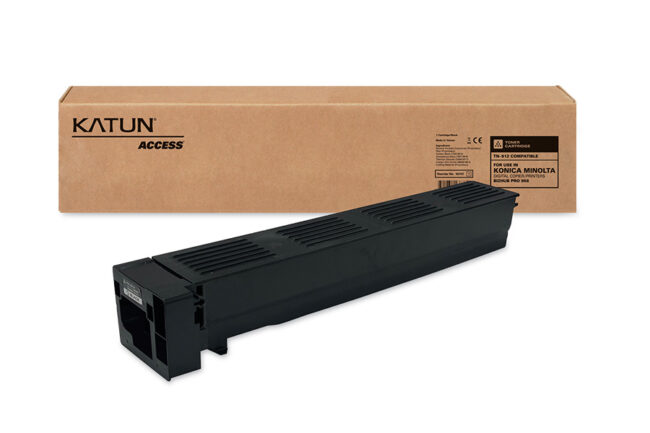 Includes products for use in Konica Minolta, Ricoh and Toshiba
MINNEAPOLIS – (March 2023) – Katun Corporation, one of the world's leading suppliers to the office equipment industry, is pleased to announce the introduction of drum units, toner and parts for use in several popular imaging devices in North America.
Katun Performance™ black and color drum units are now available for use in Ricoh MP C 4503/MP C 5503/MP C 6003/MP C 3003-series applications. These remanufactured drum units provide OEM-equivalent performance at a fraction of the cost of new OEM drum units. They are backed by Katun's industry-leading warranty and are manufactured in facilities that have earned the ISO 9001:2015 quality management system certificate and the ISO 14001:2015 environmental management system certificate.
Katun Access™ toner for use in Konica Minolta Bizhub 958/Pro 958 applications provides significant cost savings versus OEM toner and performance that is equivalent to or better than that of other aftermarket products for these machines.
Katun has also introduced several high quality miscellaneous parts, including an intermediate transfer belt (ITB) assembly for use in Canon applications, a drum charge roller for use in Ricoh IM C 3000-series machines and equivalent PLDs, a paper pickup roller for use in Canon iR Advance 4525-series machines, a paper feed belt for a wide range of Ricoh models, and a paper feed roller kit for a range of Toshiba e-studio applications. Dealers purchasing these products can reduce their service costs and realize increased profitability; a complete list can be found on the Katun Online Catalog.
These Katun products, along with many other new products, may be ordered by phone, fax or email, or via the Katun Online Catalog – the one-stop resource that allows registered customers to locate and order thousands of Katun products while viewing real-time information about their orders and accounts. Customers can access the Katun Online Catalog, or find Katun customer service contact information, at www.katun.com.